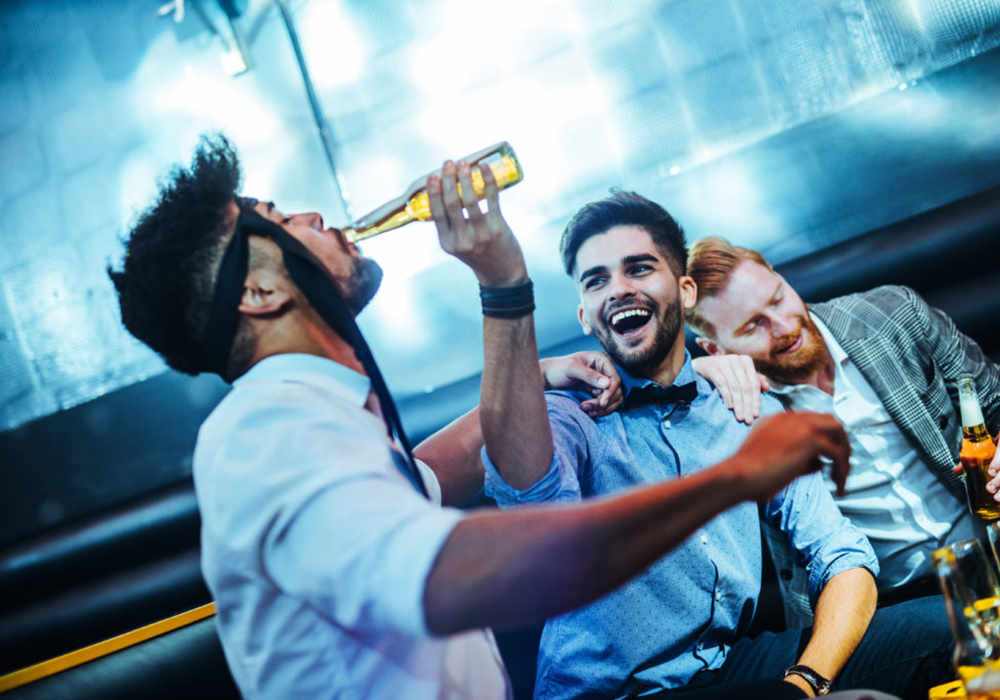 PLAN A BACHELOR/BACHELORETTE PARTY IN PORTLAND
The most important and highly anticipated night of a man's life…. the bachelor party. An adventure planned by friends and family. So a night of fun debauchery must be planned accordingly. As the Best Man's, it his his/her job to put together an epic party that includes food, drinks, fun and ohh yeah, sexy topless entertainers.
Rick's Cabaret is a two story, 20,000 sq ft adult entertainment complex. The club features 3 stages, a catwalk, raised VIP sections and a long bar serving popular spirits, bourbons and cold beers.
Rick's Cabaret Portland is the ultimate destination for an unforgettable bachelor party, regardless of its size. With their dedicated focus on providing an exceptional experience, they offer party packages that can be conveniently purchased online. These packages are tailored to accommodate any party size, ensuring that everyone can have a fantastic time. What's even better is that by purchasing online, partygoers can save up to 30% on their package, making it both a thrilling and cost-effective choice.
Each party package at Rick's Cabaret Portland includes everything needed to create an incredible celebration. From admission to VIP seating, guests are treated to the utmost luxury and comfort. The inclusion of drinks or bottle service allows the party to flow smoothly, ensuring that everyone has a great time. To cater to different preferences, juice and soda mixers are also provided, allowing guests to enjoy their favorite concoctions. With these comprehensive packages, Rick's Cabaret Portland goes above and beyond to ensure that every bachelor party is an unforgettable experience filled with excitement, entertainment, and outstanding service. Review Party Packages here.
You've got the guest list; you've got the location — so what's next? Remember the checklist. Transportation, t-shirts, hats, reservations and maybe a ball and chain? The bachelor party is not supposed to make the groom get cold feet, or think twice about getting married. He is supposed to have the time of his life celebrating his last hurrah as a single male. At Rick's Portland, it will be a night to remember.